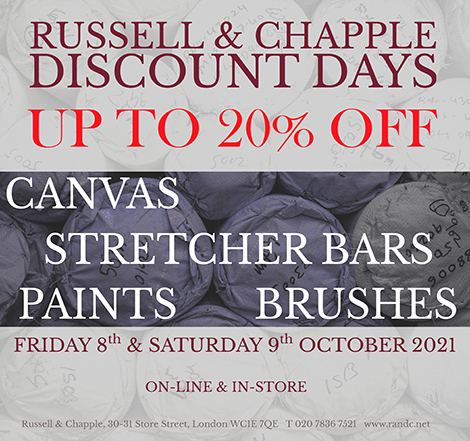 On Friday 8th and Saturday 9th October Russell & Chapple is running a Discount Days sale.
The sale is on-line and in-store.
There will be significant savings on all our ranges, with up to 20% off most items, including stretcher bars, canvas and paints.


If you have any questions feel free to call or email us.